Getting Track IDs out of Traktor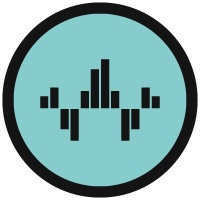 atm0s
Member
Posts: 5
Newcomer
I've been playing around with streaming my sets to Twitch via OBS, and wondering how best to get my Track IDs displayed.
The only "automatic" method I've been able to uncover is broadcasting my set using Icecast. Track song and title are included in the metadata that's sent out - which I've managed to parse and display. I've also tested the app Now Playing 2 and it appears to depend on Icecast as well.
The problem I'm encountering is that Traktor updates Icecast almost immediately upon playing the next track I'm cueing in. So while Track A is being heard over the speakers, Track B gets displayed as the "current" track well before it's ever mixed in.
Is this expected behavior, user error (which is highly likely lol), or a bug maybe? It would seem to me that Icecast should be updated when a certain "condition" is met - perhaps whenever Traktor switches the Tempo Master from Track A to Track B, or the crossfader has reached some percentage (to the left or right).
Unless I've got something misconfigured or my workflow's completely busted, I'm at my wit's end trying to get this working as I'd expect.
Tagged:
Answers
Categories
851

Hangout

8.6K

Komplete

4.2K

Traktor
Check out everything you can do