Komplete Kontrol M32 issue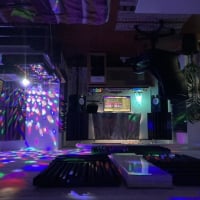 Hello dear community!
I have a problem with my M32 keyboard. It's like it has a ghost living inside of it. It makes super small volume changes back and forth, very quick and small changes of 0,2dB constantly. I can't see why. This happens both in Logic Pro and Live, both daws are updated to latest version. Sometimes these glitchy micro movements stop after I have twisted all the macros back and forth for a while. Does anyone know why this is happening? I have a decksaver on the keyboard when it's not used and I've vacuumed it a few times to see if it's dust that's bothering it.
MacBook Pro M1, not ventura but the OS before it.
Answers
Categories
744

Hangout

7.2K

Komplete

3.8K

Traktor
Check out everything you can do