Saving Remix Sets ID3 Tag issue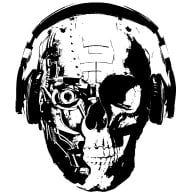 i've been trying to save remix sets taken from loops of a song. All my songs load fine and when I copy the loops into the remix decks they work fine also. But when I come to save the Remix Set I get an error ID3 tags could not be read for..... Now the first part of the location is D:\users\[myusername]\Traktor etc etc. I don't even know where it's getting this drive information from as all my Traktor information is point to my C: Drive along with my Native Access. Although my music is stored on my D: Drive. But this path on my D: Drive doens't exist. I've checked under file management but not really sure what to change.
I should also note that I created a Remix set and managed to save it but this was me dragging in samples from my library and building the remix set from there. It saved fine. Samples I used are stored in the same location as my music.
Can anyone help please.
Tagged:
Comments
Categories
753

Hangout

7.2K

Komplete

3.8K

Traktor
Check out everything you can do