Remove unwanted license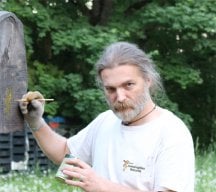 This probably is the only way to get rid of unwanted freebies, demos etc.
If you need to remove unwanted license from your NI account, create second account and transfer license to it using NI webpage.
But... If I started this theme, I will continue my fantasies :)
Better if we would have a button inside Native Access - Remove license from account. It could be safe, because everyone has licenses stored in safe place and once they could be removed from NI account, they can be added again as it happened right after purchase.
For more safety there could be another feature Export licenses to xml file and on import stage user could select which license to import.
Of course the most significant button would be Uninstall just to not to run any Uninstall programs. Because NI knows better how to clean a place after libraries and its tools. This uninstall stage should also remove all downloaded parts for library that is being uninstalled.
I would say this is the right time to add such buttons, because everyone's collection of libraries gets bigger and bigger, and sometime we just need to clean the house.
Tagged:
Comments
Categories
758

Hangout

7.3K

Komplete

3.8K

Traktor
Check out everything you can do