Sub-optimal experience installing update from Komplete 13 Ultimate to 14 Collectors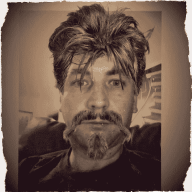 Hi.. I just purchased the upgrade taking advantage of the 40% offer.
However, ran into some sub-optimal experiences.First... once downloaded, actual installation of some of the larger libraries (e.g., take a VERY long time.. like hours... there's no indication that there's even any progress being made. Sometimes getting messages like below.. ("There might be an issue...")... what is even meant here by 'Service'.. something on my machine? some service in the 'cloud' that I'm connecting to?
As I was writing this, another message popped up...
Note... seems the downloads have ceased...
I had to repeat this process a number of times (was downloading 99 new components initially). One issue is that the Mac goes into sleep, or whatever, and thus downloads stopped (in fact.. seems the network connection actually got disconnected).. I never had this happen except when running Native Access 2.
If there are log files, or whatever, that may be used to improve the experience for others in the future, I am happy to provide them.. in the mean time, I'll see if I can restart as suggested in the last message above, and have things finish up.
Tagged:
Answers
Categories
846

Hangout

8.6K

Komplete

4.2K

Traktor
Check out everything you can do