In Komplete Kontrol how to assign a knob to a MIDI CC?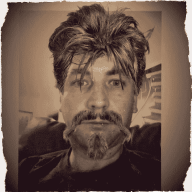 Hello.. I am using Komplete Kontrol to load a Kontakt instrument into Ableton Live. I can manually edit the MIDI CC to set the values (see first image, yellow circle labeled 1). However, I'd like to be able to control this through my S88 controller (see second image, yellow circle labeled 3). Note, there is no place to right-click to 'Learn MIDI CC Automation' since there isn't actually a control in the Komplete instrument to change.. it's just the setting shown labeled (2) that lets you define which MIDI CC.
What am I overlooking?
Answers
Categories
826

Hangout

8.4K

Komplete

4.2K

Traktor
Check out everything you can do