The future of Guitar Rig.....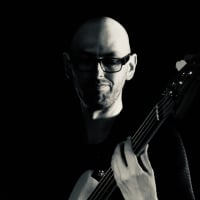 Hello,
I initially contacted NI Support, but they referred me to the forum to express my doubts/concerns about the future of Guitar Rig:
· Guitar Rig 6 was released the 1th of October 2020 and apart from Win/Mac compatibility, bugfixes and 1 new fuzz effect, nothing exiting happened. Correct me if I'm wrong...
· An ICM fuzz effect was added in version 6.3... nice to see this addition, but I searched the forum and nobody was waiting/asking for this.... We have been asking frequently for other additions, like... again... the looper, which, for whatever mysterious reason, was kicked out of GR5 (although it was listed in the GR6 features list when announced) Currently I'm using both versions and this is far from convenient. A looper is common tool for guitar/bass players, don't understand the strategy from NI.
· Forum users are pointing out to your competitors or express their concerns.... moderators don't even respond. 
· We've been asking for a roadmap without any feedback, although it is very clear for Traktor: https://community.native-instruments.com/discussion/5305/traktor-pro-3-feature-roadmap
· For Reaktor they announced a new Beta Phase
· For Valves there was the Q&A concept with the creators
I have been a Guitar Rig user since the intial version and it is my main tool which includes fantastic effects like the Doppel Filter, Traktor Effects, etc... which I integrate within Maschine for switching scenes via a MIDI foot controller, it all works nice, but I have a strong feeling there is no focus on any inititiatives for this product, although it matches perfectly in the NI ecosystem...
I'm curious about your feedback, but please don't come back with the standard answers.
Grtz,
Wouter
Comments
Categories
764

Hangout

7.3K

Komplete

3.8K

Traktor
Check out everything you can do