need ~3m USB-Cable for Traktor S4 Mk3, my S88 has 3m cable but labeled "ONLY S88" - may I use it?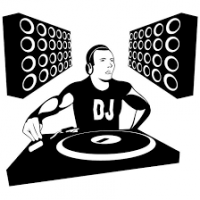 Hi there,
on Xmas I´ll get my Traktor S4 Mk3, but heard from the shop that the cable is much short. But due to the situation (I have the PC left side of table and Traktor will be on the right side angled 90°) I´ll need ~3m cable
I don´t know really much about cables, and after seeing in the FAQ that we should use the cables NI deliver with Hardware cause many electonic-shops didn´t use AWG24 which is important for NI-controllers
many online-shops didn´t show up if cable is good AWG24 or bad AWG28, so I looked around in my hobby-studio and YEAH, there´s 1 in nearly 3m and suprise it´s from NI: the S88 Komplete Kontrol Mk1 has such a cable
could I put it into the Traktor S4Mk3 instead of need to buy a new cable with unsure of AWG24/AWG28 ?
I don´t know what would happen if I try to use it...
someone an info or so for this?
thank you in advance and stay healthy
The Sarge!
Tagged:
Comments
Categories
766

Hangout

7.3K

Komplete

3.8K

Traktor
Check out everything you can do