Maschine+ not updating plugins and fails to install "true school"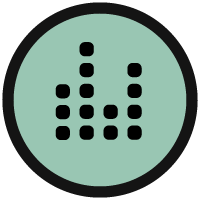 Hi!
I got myself a Maschine+ yesterday and after updating to the latest firmware and a system update I started downloading all the expansion packs. I noticed that one pack failed to install called "True school 2.0.0" at 70%. Retrying just fails again. After some googling I noticed that you could remove the partially downloaded files on the SD-card and try from the beginning, so I did. Same thing happens. I have tried two different SD-cards, same thing. I tried another factory reset and re-format SD-card and this time I started with the troublesome expansion, same thing happened.
Really frustrating.
Aside from that, I also have two updates available. Phasis 1.1.0 and Raum 1.1.0. These are small updates (5.6MB) but require a restart. After updating and restarting, they are still present in the update list. I have repeated the process well over 10 times and they won't go away.
So, anyone else experience anything similar and have a possible solution?
My OCD keeps me awake at night when I know there are things not installed properly, please help.
Tagged:
Answers
Categories
739

Hangout

7.1K

Komplete

3.8K

Traktor
Check out everything you can do