Switching mod sources in core , filter becomes dull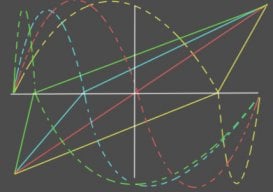 I am recreating the sem with some additional features as found in gforce sem .
It sounds stellar , but there re some issues I am encounteting .
The filter (SVF) can be modulated by either env 2 ,vco3 or lfo (so audio rate ) see screenshot 1
The issue is when I am switching between audio rate ( thus osc3 as source ) and envelope the filter sometimes becomes dull .
Screenshot 2 shows the filter mod sources , the sources are slected by a switch then summed but only one is let through depending on state of slider )
Then it's multiplied by the mod amount(screenshot 2), utilising a latch which uses the sr.c that sends out the stored value in memory ...so why does the filter sometimes becomes dull ?
Just switch the filter mod between 1 and 2 ( alternating between envelope modulation and Osc mod )
Help appreciated .
Here's the ens.
Comments
Categories
544

Hangout

5.6K

Komplete

3K

Traktor
Check out everything you can do