Order of execution core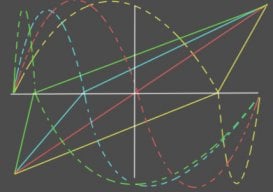 I'm having an issue here in core .
A variable (called waveselect ) value between -1 and +1 transitions between a saw wave and square ., middle position zero being silent , it also functions as the oscillator gain , just like the Oberheim sem .
As you can see the wavelsect goes into a comparison and if it's smaller then zero=true : the saw is selected,false =square
Issue I am having is that the waveslect is both used as input to the comparator but also as the value input in the router , this value needs to be received AFTER it's send to the comparator .
A mem write -read value doesn't really help .
When I double click on the waveslect knob ( value zero) there is still a tiny amount of osc gain coming through .
Here's the ensemble
Comments
Categories
851

Hangout

8.6K

Komplete

4.2K

Traktor
Check out everything you can do