Welcome to the new and improved Native Instruments online community. Join our active forum of 40,000+ members for discussions and much more.
Preset volume component, MIDI Learn and value range (0-127)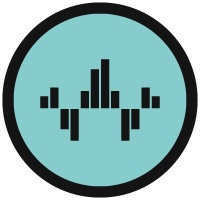 I am using GR6 Pro with REAPER, M-Audio Fast Track Ultra 8R and a Behringer MIDI footcontroller FCB1010
I would like to assign to one of the pedal expressions of the footcontroller the overall volume of the GR rack. So, the Preset Volume seems to be the preferred component for that. I use MIDI Learn on the volume knob / slide (Host Automation ID 257), step on the pedal, and that's it. But I need the pedal expression not to send a range of 0-127, but 50-127 (to avoid total silence when pedal is fully up).
In fact, I could achieve it in Guitar Rig 4 (the slider to control the range appeared somewhere in Options, so I could change the minimum). GR5 seems to have it as well. I can't find anything similar in GR6 Pro.
I tried to use a macro, but the volume knob/slide of the preset volume component doesn't react to macro assigment.
Any help, please, on how to do that? Thanks
Tagged:
Answers
Categories
447

Hangout

4.9K

Komplete

2.6K

Traktor
Check out everything you can do