Busy season in progress... Please note that due to a high volume of requests, the response time from our support is currently longer than usual. Chat is temporarily not available. We thank you for your understanding.
Official update status - Traktor Pro 3 (current version: 3.6.2)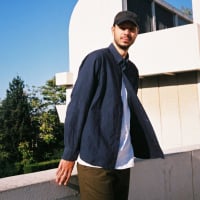 Matt_NI
Berlin
Administrator
Posts: 805
admin
This thread provides information about upcoming patches for Traktor Pro 3. It will be updated whenever new information becomes available.
---------
The currently available software version is 3.6.2. Please make sure that your installation is up to date.
---------
TRAKTOR PRO 3.6.2 is a bug fix update dedicated to resolving the unresponsiveness of the CDJ-3000 jog wheel to slow pitch bends.
FIXED Unresponsiveness of CDJ-3000 Jog Wheel. The unresponsiveness of the CDJ-3000 jog wheel to slow pitch bends introduced with the 3.6.1 update has been fixed.
3.6.1 - 2022-09-01
TRAKTOR PRO 3.6.1 is a hotfix update resolving an issue of duplicate track entries in the latest browser, as well as improving the tracking behaviour of the CDJ-3000 when facing heavy bass vibrations in the booth.
FIXED Duplicate Collection Entries after Update from 3.5 (macOS)
TRAKTOR 3.6 no longer generates duplicate entries in the Collection after updating from a previous version. This version also removes any duplicate entries that have been generated by version 3.6.0.
FIXED CDJ-3000 Drift with Heavy Vibrations in the Booth
Bass induced vibrations in the booth no longer cause tempo jitter and phase drift when controlling TRAKTOR via HID on the CDJ-3000.
3.6 - 2022-08-18
TRAKTOR PRO 3.6 introduces the Pattern Player and Ozone Maximizer as the two first features of TRAKTOR PRO Plus's new subscription offering. The update drops support for Windows 7/8 and macOS 10.13 and will not be available on Native Access for these operating systems.
ADDED Monthly and Yearly PLUS Subscription Plans: Starting with version 3.6, selected new features will be available only to owners of the new PLUS monthly or yearly subscription plans. These features will be tagged "(PLUS Subscription)" in future change logs.
ADDED Pattern Player (PLUS Subscription): New live-friendly performance tool adding layers of rhythmic playback of samples to the mix, controllable with the FX section of most TRAKTOR performance controllers.
ADDED iZotope Ozone Maximizer (PLUS Subscription): Intelligent limiter developed by iZotope that preserves transients and minimizes distortion, adapted for DJ use.
REMOVED Windows 7/8 and macOS 10.13 Support: Support for Windows 7/8 and macOS 10.13 (High Sierra) has been discontinued for version 3.6.
FIXED Multicore Support for Apple M1 Max/Pro: Apple M1 Max/Pro computers can now fully benefit from increased performance when enabling the Multi-Core Processing option in the Audio Setup preferences.
FIXED Handling of Headphones Connected to your Mac: On macOS BigSur and Monterey, unplugging headphones no longer breaks the Audio Device selection in TRAKTOR. You must now manually select the headphones as your audio device in TRAKTOR's Audio Setup preferences, because the application will no longer attempt to automatically select your preferred audio device.
FIXED Custom Remix Set not Saved: User-generated Remix Sets are not correctly saved when closing the application.
FIXED Occasional Switching of Samples to Loop: Samples no longer occasionally switch from One-Shot to Looped mode when loading Remix Sets.
FIXED S2MK3/S3 Volume Control: The low master volume output of the S2MK3 and the S3 have been fixed with a firmware update available in the download area, accessible via the Help tab of the application menu.
FIXED Broken Offset for MIDI Clock: The functionality to offset the MIDI Clock in the Master Panel has been restored.
FIXED Dry/Wet Knob Included in FX Snapshot: The dry/wet knob setting is now excluded from the stored effects snapshot, allowing you to recall an effect setting before it's engaged. FIXED On/Off State Switching of FX Units: Switching effect units from Single to Group mode now always switches the effect unit off to prevent unexpected audio when switching modes.
FIXED Parameter Changes Displayed on Empty FX Slots: Empty FX slots no longer display parameter changes on the main UI when controlling the respective effect parameters via hardware.
FIXED Special Character Validation in Recording Prefix: It is no longer possible to accidentally use special characters for the prefix of recording file names.
3.5.3 - 2022-04-12
TRAKTOR PRO 3.5.3 is a hotfix update focussing on the current issues on Apple M1 computers running TRAKTOR PRO in Rosetta mode. This hotfix update also ensures compatibility with Native Access 2. Please note that this is not the update delivering general native Apple M1 support, which is scheduled to come in Q3/2022.
FIXED Apple M1 Max/M1 Pro Compatibility Enables Apple M1 Max/M1 Pro Compatibility in Rosetta mode.
ADDED Compatibility to Native Access 2 on Apple M1
3.5.2 - 2021-11-25
TRAKTOR PRO 3.5.2 is a feature update introducing the Beatport and Beatsource Offline Locker. It allows you to store tracks locally on a computer for playback without an internet connection. Besides addressing several of the most requested bug fixes, this update also enables full compatibility to macOS 12 (Monterey) and Windows 11 as well as improving the integration of the S4MK3 and the CDJ-3000 and XDJ-1000MK2 jog wheel control.
ADDED macOS 12 Compatibility
ADDED Windows 11 Compatibility
ADDED Beatport / Beatsource LINK Offline Locker
You can now manage your Offline Locker of up to 1000 locally stored tracks – these can be played without an internet connection.
ADDED Playlist Upload to Beatport / Beatsource
Your playlist of streamed tracks can be uploaded to Beatport / Beatsource for sharing, transferring, or purchasing.
IMPROVED Beatport / Beatsource Tree Node Loading Speed
The initial Beatport / Beatsource loading time has been considerably reduced.
IMPROVED Beatport and Beatsource Data Folders Location
The data folders storing the information relevant for the streaming services have been moved from the user's Documents folder to the user's Application Support folder.
FIXED Some Users were not able to play any Beatport / Beatsource Tracks (Windows)
Users affected by this issue can now play all Beatport & Beatsource tracks.
FIXED Freeze when quitting with no WIFI loading a Beatport / Beatsource playlist
The application now correctly shuts down, when quitting during loading of the Beatport / Beatsource nodes on a weak WIFI.
FIXED Missing Warning when WIFI disconnected
When losing WIFI during loading of the Beatport / Beatsource nodes the application displays a warning message.
ADDED CDJ-3000 Custom Mapping Support
The majority of the CDJ-3000's buttons can be custom mapped individually to any mappable function in TRAKTOR.
IMPROVED CDJ-3000 / XDJ-1000MK2 Jogwheel Responsiveness
Responsiveness and accuracy of jog wheel tracking on the CDJ-3000 and the CDJ-1000MK2 have been considerably increased.
FIXED Crash when disconnecting CDJ/XDJ
The crash when disconnecting one of two CDJ/XDJs using the ASIO Aggregate Device driver has been fixed.
IMPROVED Automatic analysis when loading Stem file into a deck
New un-imported Stem files can now be loaded directly into a deck and played without having to analyse them first.
FIXED Longer loading times for Decks since 3.5
Decks and Preview Player have the same low loading times as in earlier versions.
FIXED Crash when loading FLAC files on windows
A crash when loading FLAC files on windows has been fixed.
FIXED ""REVERSE"" gets stuck after 15 seconds
The REVERSE playback function can now be pressed for an unlimited amount of time without locking up.
FIXED Splitting of Mix Recordings when resuming
When resuming to record with the Mix Recorder a second time in a session, the recording splits are now correctly set.
FIXED Naming issue Mix Recordings when resuming
When resuming to record with the Mix Recorder a second time in a session, a change of the prefix is now correctly applied to the second part of the recording.
FIXED Cancelling Root Folder operation incorrect
The CANCEL button of the operation ""Changing root folder"" has been renamed to RESTART LATER – it now does just this.
Tagged:
Comments
This discussion has been closed.
Categories
329

Hangout

3.4K

Komplete

1.8K

Traktor