Questions on how KSP Scripting affected by Kontakt Version Used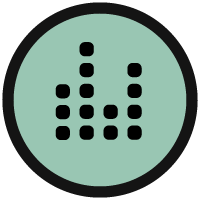 Recently I was trying to understand the KSP scripting by browsing youtube tutorial, nilsliberg tutorial and skimming the KSP reference manual. However the more I skimmed through the manual and youtube tutorial, the more confused am I on why the KSP script is limited to which version of Kontakt used.
At first glance, based on my limited C language knowledge, KSP script is based on Kontakt Script Language and most of KSP script examples I read utilize declare-function() to determine certain value for a set parameter.
If the KSP script is capable of set parameter through the declare function, shouldn't it possible to define/declare which version of kontakt I wish to script for the sample library I plan to make? Currently from what I understand in youtube tutorial, older NI forum and new forum, if I make a KSP script sample library on Kontakt 5.3, only kontakt 5.3 above can access it. Do I misread it or is it due to KSP scripting limitation?
If it is due to KSP scripting limitation, how do I determine which oldest version of Kontakt should I utilize. Is it by most used feature listed in the manual or just the most stable oldest version?
Answers
Categories
753

Hangout

7.2K

Komplete

3.8K

Traktor
Check out everything you can do