External Hard Drives Relationship - MacBook Pro and Mac mini (Backup Solution?)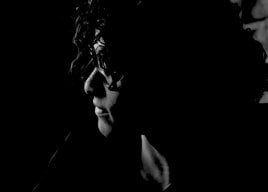 I record on a Mac mini desktop setup in my studio and I use a MacBook Pro to record when I travel. Both computers use external drives to run sample libraries and DAW session files. The external drive called "Libraries" runs mostly all sample libraries I own. I use a drive for DAW sessions called "Recording" for the Mac mini desktop setup, but I also have another drive called "Recording 2" which is basically a copy of the "Recording" drive, to be used with my MacBook Pro. The data on my "Libraries" external drive rarely changes, so I use it universally between my Mac mini and MacBook Pro (so I have to use this drive on one computer or the other when I'm recording). The problem is... trying to keep both the "Recording" and "Recording 2" external drives updated to each other as the data grows for my sessions and audio files. I make a lot of changes to my sessions daily, and if I record on "Recording" I'd like to always have "Recording 2" updated to what's new and vice versa. Currently, I use a software called Carbon Copy Cloner to backup everything between different drives. It's a very useful software, but it's still tedious to think about what should be updated each time I use the MacBook Pro or Mac mini. I'm looking for a system to make my recording process simple/plug-and-play no matter which computer I'm using, while maintaining the data that gets updated between the two recording drives. Also... I know it might seem logical to just use the "Recording" drive for my Mac mini on the MacBook Pro when I need to, but the reason I have two recording drives that represent the same data is because the "Recording" drive is a bulkier, rugged drive used for the studio, but "Recording 2" is a smaller, more mobile drive that I can travel with. Sometimes even a small name change on data can cause reading issues between drives that essentially have the same data but each take updates from work from the other computer overtime.
So... with all of that said, does my backup method between the recording drives seem efficient, or is there an easier or better way to achieve what I'm trying to achieve? I need a process that doesn't cause me to overthink what's happening with my data. Any suggestions would be appreciated.
Answers
Categories
759

Hangout

7.3K

Komplete

3.8K

Traktor
Check out everything you can do