Plug-in Compatibility between: M1 Mac OS - Studio One 5 ?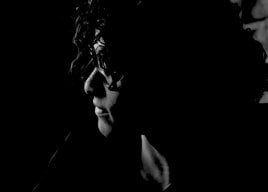 Hello all. Is anyone using an M1 Mac with Studio One? I've been using Studio One v5 on my M1 Mac mini and M1 Pro MacBook Pro for at least a couple of years now. My Mac OS version for both computers is Monterey v12.6.2. My Studio One version is version 5.5.2 ...
I use plug-ins from Native Instruments, Waves, and several other audio companies. At the moment, the versions of both my OS and Studio One version are agreeing with each other pretty well, but I've considered updating. Over the past couple of years, I've tried to update my Studio One version a few times and I've noticed an issue with mostly Waves and sometimes Native Instruments plug-ins. When I'd try to work on my sessions, I would receive a "Missing Devices" dialogue box, warning that plug-ins that were previously working fine are now incompatible. I also have noticed that there is still an issue with certain Native Instruments plug-ins and Waves plug-ins when you run Studio One without Rosetta mode turned on (Rosetta works in the background to allow programs that were created for Intel Macs to run correctly with M1 Macs).
I have another plug-in called Diamond Color EQ 3 by Acustica-Audio and I was informed by the company that this plug-in will only run correctly in native mode, without Rosetta. But... when I turn off Rosetta mode for that EQ plug-in to run correctly in Studio One, I noticed other plug-ins from Waves and Native Instruments are suddenly missing.
I just wanted to reach out here and see if someone else has encountered this issue and if anyone knows the best solution for what version of M1 Mac OS to use with which Studio One version to ensure the best plug-in compatibility at this point in time.
Comments
Categories
759

Hangout

7.3K

Komplete

3.8K

Traktor
Check out everything you can do