Welcome to the new and improved Native Instruments online community. Join our active forum of 40,000+ members for discussions and much more.
make_instr_persistent for function/group select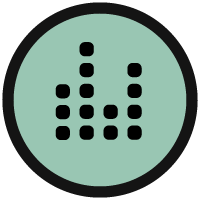 Assuming I have a callback for switches selecting a sample group.
If I was to switch samples/groups how do I keep this persistent if the script is reset (panic reset)?
Below is a snippet of what I am doing (as an example)
function callback
 set_control_par(%ID[$original],$CONTROL_PAR_VALUE,0)
 set_control_par(%ID[$selected],$CONTROL_PAR_VALUE,1)
 $original := $selected
 end function

on ui_control($switch)
  $selected:= 0
  $group := 0
  call callback
  end on

on persistence_changed
  call callback
  end on

I'm allowing and disallowing 'on note'
Any pointers appreciated :)
Thank you
Answers
Categories
451

Hangout

5K

Komplete

2.6K

Traktor
Check out everything you can do