How to deactivate Midi-CC-IN For Komplete Kontrol in a DAW?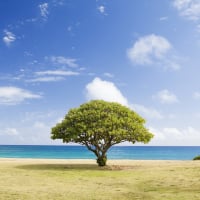 Hello,
Imagine the following Setup: Komplete Kontrol S Mk2 on the table, next to it a launchpad mini mk3, both running with Ableton. The Buttons of the Launchpad Mini Mk3 send Midi CC values to Ableton, where those Midi CC Values are assigned to some DAW Functions, and some Plugin-Parameters.
Here comes the Problem: When the Komplete Kontrol Software is loaded, it seems to have lots of pre-assigned Parameters corresponding (listening to) Midi CC, which leads to conflict = double-assignments!
For example, a Launchpad Button is controlling on/off of a Filter-Plugin, it has Midi CC 30 on Midi Channel 10. But when i have my Komplete Kontrol Software VST loaded, the Launchpad Button not only turns the Ableton Filter-Plugin on/off, but also switches the Preset in Komplete Kontrol!! Because, at it seems, CC30 happens to be a preset-switch in KompleteKontrol. Or when pressing a button with CC 110, cc111, etc. on any Midi channel, one of the 8 controller knob parameters jumps from 0 to 100.
This is unbearable.
How do i change Komplete Kontrol to only function within Channel 1 and not even listen to the other Channels? Or to not listen to any external Midi CC at all? [For the standalone Version, the solution can be to turn off the Launchpad/other controllers, yes. But in Ableton this is not possible to do. Because - of course - i have to activate my Midi-Controller in Abletons preferences!] It would be fine if KK is just using Channel 1 and i can freely assign my other Controllers with Channels 2 up to 16.. without having to fear any double-assignments and unwanted behaviors.
Please help :)
Tagged:
Answers
Categories
759

Hangout

7.3K

Komplete

3.8K

Traktor
Check out everything you can do