AAS plugins: Is anyone else experiencing a GUI issue using them in the Komplete Kontrol plugin?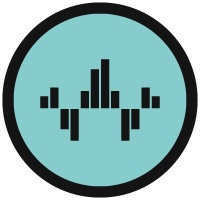 zzz00m
Member
Posts: 15
Member
I am using AAS plugins with NKS support such as Chromaphone 3 and Ultra Analog VA-3. They work just fine in the standalone version of KK.
But if I use them with the KK plugin in a DAW, the KK plugin window will not refresh the AAS synth's GUI if I simply close and reopen the KK plugin window. The synth will reopen blank, but the plugin will continue to play normally, just there is no longer any way to see or interact with the AAS GUI at this point. Changing the preset in use from the KK browser works, but the synth GUI never gets refreshed. Still blank...
The only way to refresh the AAS synth GUI is to delete the KK plugin from the DAW track and insert a completely new instance of KK.
Tested this in several DAWs, including Live 11, Studio One 5, and Reaper.
Tested this on 2 different Windows 10 computers that use different graphics adapters and drivers, one with Nvidia (1920 X 1200) and the other with Intel HD graphics (1920 x 1080).
I'm not using any screen scaling other than the Windows default 100%, and have tested this with the AAS GUI zoom at 100% (as well as at other zoom levels).
It makes no difference which plugin format that you use for KK or AAS, VST2 or VST3.
Tested with the latest version of KK (2.8.1). This is not a new problem and I first observed it nearly 2 years ago. AAS support at that time stated that this was a problem on the NI side. I have been hoping for a fix. And yes, I did open a support request with NI. But so far, no improvements...
Other 3rd party plugins work great in the KK plugin.
The AAS plugins work fine here when not being wrapped in the KK plugin.
???
Tagged:
Answers
Categories
739

Hangout

7.2K

Komplete

3.8K

Traktor
Check out everything you can do