Official update status - Komplete Kontrol (current version: 2.9.4)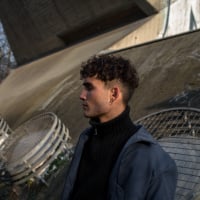 Nico_NI
Administrator
Posts: 1,134
admin
This thread provides information about upcoming patches for Komplete Kontrol. It will be updated whenever new information becomes available.
---------
The currently available software version is 2.9.4 Please make sure that your installation is up to date.
--------
2.9.4 - 2023-06-05
ADDED Support for moduleinfo.json location change in VST3 SDK 3.7.8
FIXED A crash when closing a Logic Pro session
FIXED A bug where Kontakt 6 migration would load an empty instance of Kontakt 7
2.9.3 2023-05-17
Minimum OS requirements:
- Mac OS: 11, 12, 13.
- Windows: 10 (latest Service Pack), Intel Core i5 or equivalent CPU, Windows 11.
FIXED Multichannel output not working in some DAWs
2.9.1 2023-03-30
FIXED Crashed that could occur when BROWSER+SHIFT simultaneously pressed on keyboard controller
2.9.0 2023-03-22 
ADDED AAX plug-in running natively on Apple Silicon 
FIXED Crash in Logic Pro when closing plug-in UI with speech engine enabled 
FIXED Handling of MIDI program change messages with VST3 plug-ins 
FIXED AAS plug-ins UI are blank after reopening UI in Live FIXED ScanApp crashes
2.8.1 - 2022-12-07
FIXED U-he plug-ins now migrate correctly to VST3 
2.8 - 2022-10-31
ADDED Support for Native Silicon
ADDED Support for VST3 hosting
ADDED Support for VST migration. Opening a project that contains VST2s should automatically migrate to VST3 instances whilst preserving parameter settings. This feature is available for plug-ins that have added VST3 migration support. 
FIXED Issue where Komplete Kontrol Browser freeze when browsing result lists with Previews ON on M1 ARM Computers
FIXED Miscellaneous reported bugs and issues 
⚠️ M1 users might experience issues when loading this update the first time as M1 native means that any incompatible plug-in will not load. We made a dedicated post here:
Komplete Kontrol 2.8.0 update, M1 Native compatibility, VST2 to VST3 migration & compatibility
2.7.2 - 2022-05-16
FIXED S-Series MK2 displays non-responsive when editing Templates via MIDI Assignment Editor
FIXED Hardware non-responsive following installation via Native Access 2
2.7.1 - 2022-05-10
FIXED MIDI templates created in CONTROLLER EDITOR unavailable from KOMPLETE KONTROL S-Series MK1 keyboards
2.7.0 - 2022-03-29
ADDED VST3 plug-in target
FIXED - Dialogue box keyboard shortcuts Enter (accept / confirm) and Esc (cancel) not working on Windows
FIXED - VST plug-in UI cropped in Ableton Live
REMOVED - Automatic download of Sounds.com content in Browser
2.6.7 - 2021-12-21
FIXED Lag with Accessibility speech announcements
2.6.6 - 2021-12-09
ADDED Support for recently released & upcoming NI VST3 plug-ins (Massive, Massive X, Guitar Rig, Effects Series, Replika, Raum, RCs, VCs and more)
ADDED Windows 11 compatibility
ADDED macOS Monterey compatibility on Intel-based Macs, and M1 computers (using Rosetta 2)
Tagged:
Comments
This discussion has been closed.
Categories
739

Hangout

7.1K

Komplete

3.8K

Traktor
Check out everything you can do