Tips: How to fix sustain pedal issues on our keyboards.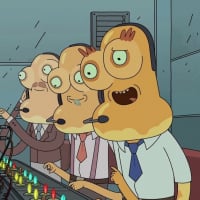 If you are experiencing issues with your sustain pedal, it doesn't seem to work or it's erratic, first check that it's properly set up:
How to Configure Sustain / Expression Pedals on KOMPLETE KONTROL Keyboards
If the issue persists, there could be wrong MIDI assignments, you need to check the following:
Open Komplete Kontrol in standalone with your keyboard connected.
Click on the MIDI icon
Double check that no button or any other parameter is set to MIDI CC 64 or CC 65 (sustain)
To be sure, you can reset the MIDI template to default by clicking the + sight on the left.
Now disconnect the keyboard, click on the MIDI logo, 
Check if there isn't any MIDI CC64 or CC 65 assigned to any of the knobs :
Click on the x to unassign any CC message.
Repeat the process for the buttons :
For S series MK1 series users, you need to check in Controller Editor that no other control than the pedal is affected to CC64 or CC65.
If none of the above worked, get in touch with our support agents here: http://bit.ly/NIsupport_KKontrol
Tagged:
This discussion has been closed.
Categories
570

Hangout

5.9K

Komplete

3.1K

Traktor
Check out everything you can do