Welcome to the new and improved Native Instruments online community. Join our active forum of 40,000+ members for discussions and much more.
Komplete Kontrol Save Function and Knob-Assignment doesn't work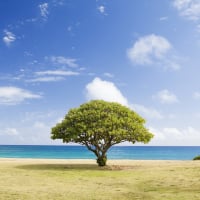 Hello, i want to report two bugs/malfunctions, which in my humble opinion are quite severe, and seem to be connected to each other.
There are essential parameters which can not be assigned to the Komplete Kontrol Knobs via the Plug-in panel's Edit mode. For example it happens with KONTAKT. Open up a Kontakt based Instrument, for example Scarbee Jay-Bass, Discovery Series Instruments etc.. When you open the "additional view" to see some of the Kontakt-Interface, you could access "Tune" and the "Volume"-Fader. BUT: those incredibly basic functions can not be assigned to the hardware Knobs via the Plug-in panel's Edit mode. Why? Please fix this! It's KONTAKT, after all - your own product. The only thing working is: rightclicking on "Tune" or "Volume" and assign a Midi Knob to it - but that Midi knob won't be part of the convenient Plugin-Mode (aka the 8 hardware knobs on the mk2 , running in Plugin mode) ! And this assignment will only stay temporarily! Even when assigning it to some other hardware controller: saving that assignment with File-Save won't save it! It's all gone when re-loading the plugin.
Which is part two of my bug report: User presets will not remember those midi assignments made to "Tune" or "Volume". And, far worse: User presets will not remember a value-change in "Tune" and "volume", although the change -should- be saved. When you change Tune or Volume to other levels and save the User-Preset - the next time you open up Komplete Kontrol (or switch back to the new userpreset after loading another instrument), the level change is gone! It just does not save the change. Please fix this :) Alternatively, you could implement the possibility to change the tune and volume of EVERY loaded instrument/plugin, and let this function be assignable to the Plugin-Mode-Knobs ;)
Other Parameters which cannot be assigned, aside from those above mentioned Kontakt-Based Native Instruments Instruments:
"Tune" in BATTERYs Editor-Interface. Not assignable at all. Can't even rightclick it. Change- gets saved, at least.
"Tune" in DRUMLABs "Source" Section. That knob is not assignable! Can't even rightclick it. Change gets saved.
"Oscillator: Transpose-value" "Brightness Envelop-/LFO-Values" "Periodic Filter: Cycles, phase shift, pinch-values" of LAZERBASS: Not assignable to the knobs! Change gets saved.
every parameter of my Kontakt-Based "Ethno World 4" Interface: Reverb Output, Delay, whatever, is un-assignable via Plugin-Panel-Edit-Mode. The change of values gets saved
Thank you thank you thank you in advance for fixing this :D
Comments
Categories
447

Hangout

4.9K

Komplete

2.6K

Traktor
Check out everything you can do