Logic X soft instruments not playing when KK S61 Mk2 keyboard in connected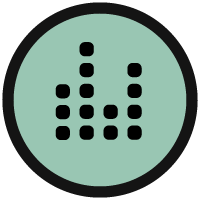 ZML
Member
Posts: 4
Newcomer
Hi all!
A recent issue has arisen after years of no-problem use. When my KK SL61 Mk2 is connected, I am unable to get any sound from my Logic's own native soft instruments (eg. Alchemy, Drum Kit Designer, Sampler etc). The channel strip meters do not move, whether I am attempting to playback from MIDI entered into Logic's sequencer or directly from the keyboard.
When I add a NI instrument or other 3rd party plugin instrument (eg. Addictive Drummer, Arturia synths, TruePiano), there are no issues. When I disconnect the KK keyboard, there are no issues with Logic's own suite of soft instruments. The KK's transport controls work as expected in Logic.
I have attempted the following:
- Updating NI software through Native Access
- Full reset of plugins in Logic's Plugin Manager
- Reinstalling Logic X (v 10.7.4 running in Rosetta)
- Deleting and re-adding KK S61 Mk2 as a Control Surface in Logic
Any help much appreciated!
Answers
Categories
746

Hangout

7.2K

Komplete

3.8K

Traktor
Check out everything you can do