Light went off on my S88 MK2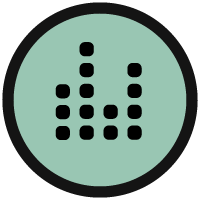 Hi folks. I'm using an S88 Mk2 keyboard with Cubase 11 Artist. All the lights on my keyboard just went off on the keyboard in the middle of a tune. it's not completely disconnected as i can still play notes. This happened earlier, and i restarted Komplete Kontrol in standalone mode without problems.
Does anyone know what is happening, and how i can fix this?.
My computer specs are ..
Windows 10 Professional (x64) Version 2009 (build 19043.1415)
Dell Inc. OptiPlex 7020 00
16290 Megabytes Usable Installed Memory
FA-66
Intel(R) Display Audio
Komplete Kontrol MK2 MIDI
Realtek Audio
3.30 gigahertz Intel Core i5-4590
256 kilobyte primary memory cache
1024 kilobyte secondary memory cache
6144 kilobyte tertiary memory cache
64-bit ready
Multi-core (4 total)
Not hyper-threaded
Tagged:
Answers
Categories
752

Hangout

7.2K

Komplete

3.8K

Traktor
Check out everything you can do