NI software and support are both ridiculous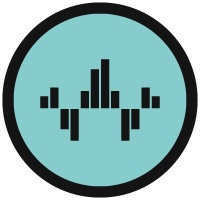 After being flooded with countless amount of bugs and technical issues, I decided to return K14CE, as I remembered a promise one of the agents made in the past:
-
Again, I'd like to extend our offer and reassure you that we'd happily refund your purchase of Komplete 14 Collector's Edition and any products acquired on our webshop recently if you are unhappy with the quality of our applications.
-
At first, I tried to patiently wait for customer care to solve the current bug, we tried a few methods but nothing worked so they blamed it on my internet connection and left the chat. As for now, they ignore my Email tickets, mark them as solved without replying, and ignore my DMs. So I decided to return K14CE, because no one could fix my issue eventually. But there is no one to talk to.
-
These guys think that they are above the law. We'll see about that, unless they would like to contact me again and provide me a decent solution, not a lazy workaround - or simply prove everyone that their word mean anything, and give me back what's mine.
-
As for the community, I'd stay away from these suspicious guys and their buggy products, that's my personal recommendation at least.
-
They may ban me from this forum or warn me, that's what they always do when they don't like a feedback or a complaint, but I challenge them to act differently this time - send me a DM and let's settle things down instead of playing games.
Categories
746

Hangout

7.2K

Komplete

3.8K

Traktor
Check out everything you can do