A long list of flaws NI simply ignores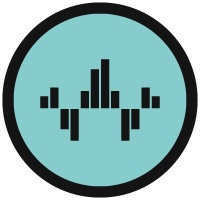 Dear NI and community fellows,
-
Aren't you frustrated by the long list of flaws NI neglected for a very long time now?
-
+ The automation bug while using Kontakt in Live 11.
+ The Native Access download queue - it's is a complete glitchy mess.
+ Downloads fail due to server side issues.
+ That black square that interrupts the UI in FLAIR effect standalone VST.
+ The fact that the effects series is scalable in Guitar Rig 6, but the standalone, like the VC compressors, RC reverbs - are pixel based and fixed.
+ Slow downloading times via both Native Access 1&2. I can download a 100GB steam game within a hour or two, receiving 120MB/s, while in NA I occasionally encounter a much slower downloading speed.
+ Rise & Hit breaks and gives a missing content error despite the success message NA provides.
+ One of my friends complained about a 100% CPU usage in Kontakt 7. While I don't experience it myself, I see it being reported in the community.
+ Massive X takes ages to load, and I use an RTX 3060 Ti + I7 9700K.
+ Mallet Flux nki triggers a weird error message at the bottom of the Kontakt window that doesn't interrupt the workflow, but why should an error appear in the first place?
+ Battery 4 can't be used on 1440p monitors, the UI is pixelated, tiny. People use 4K monitors, ultra wide monitors, so 1440p is not the worst case scenario to be honest.
-
It does seem like NI tries to reach a new level of quality lately, even the smallest things such as improving the the guitars loading times, and redesigning the community website - these steps are appreciated. I know it takes time to improve things when you have got so many things to improve, but someone must order the various teams to stop releasing Kontakt libraries, and focus on fixing and improving what people had paid for, sometimes 600$, sometimes 1200$. What will it take for NI to listen and wake up?
-
Lately, NI gradually improve, they do, it's noticeable and appreciated but it's not enough from the customer's side. Some notes in my list can be investigated if not entirely fixed within a day or two, but for some reason NI still ignore us. Bring back the live chat feature, fix little flaws like FLAIR's UI and Rise & Hit's corruption, focus on fixing the queue in NA2, it's already 3.5.1 and this bug is still present, remove the annoying log error text from Mallet Flux. There are steps that can be taken today. Please, take them already.
-
Community members and the NI team - Feel free to comment and share your thoughts, add improvements and complaints to the list. Let's discuss it together, while respecting the NI team and one another, let's hopefully gain some insight once and for all regarding the mess that haunts NI's Komplete bundle.
-
Best,
Idan.
Comments
Categories
746

Hangout

7.2K

Komplete

3.8K

Traktor
Check out everything you can do